California mail in ballot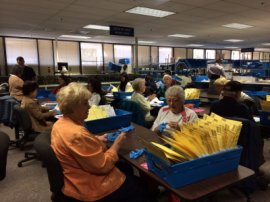 Late voters will have more opportunity to mail in their ballots, thanks to a new law that goes into effect on Jan. 1, 2015. The law stipulates that vote-by-mail ballots will need to be postmarked by Election Day and received up to three days later, rather than the current requirement that ballots must actually be in the hands of election officials by Election Day.
Election officials hope the date change will help alleviate voters' concerns about mailing in their ballots. Kim Alexander of the California Voter Foundation, for example, says she's seen trays of ballots go uncounted because they were mailed in too late.
"Now we've given voters more opportunity to vote, and there's a trade-off that it takes longer to tally the results, " she said.
Still Counting
California voters finished casting their ballots last week, but many counties are still tallying the actual votes. That's partially because of the success of vote-by-mail.
In theory, vote-by mail gives county registrars a jump.
"That's how we can give you results at 8:05 p.m., " said Tim Dupuis, registrar of voters for Alameda County.
But most counties don't receive vote-by-mail ballots until Election Day.
'We want people to vote. The timing of a vote should not matter, it's the point of participating.'
In Alameda County only about 5 percent of vote-by-mail ballots arrived before Election Day. About 82, 500 vote-by-mail ballots were dropped off at the polls, and about 130, 000 more were delivered on Election Day.
By Monday afternoon, Dupuis said there were still about 14, 000 ballots to tally countywide. With just 129 votes currently separating school board member Trish Spencer and incumbent Mayor Marie Gilmore in the Alameda mayoral election, it could still be awhile before a winner is declared.
About 100 people are still going through those ballots in Alameda County. First, workers need to match the signature on the envelope to the signature they have on file in the registration system. If it doesn't match, the vote is not counted. Next, the envelope is opened and the ballots sorted by precinct. This way, it's easy for the county to recount the ballots if needed, and for a mandatory manual tally of some votes. Finally, the ballots are scanned.
"I'd like (people) to get their vote in early. It would certainly help us get the vote out quickly. But ultimately I would just like to see people get out and vote, " Dupuis said.
Almost 30 percent of San Francisco's vote-by-mail ballots were also turned in on Election Day.
"It's one of the most critical things we prepare for. It's basically like Election Day all over again, " said John Arntz, director at the San Francisco Department of Elections.
Arntz said the biggest problem is getting the four-page ballot through the machines.
Vote-by-Mail 101
Statewide, there are still about 1, 291, 300 uncounted ballots.
"There's nothing wrong with that. The only people who dislike it are media, and some candidates. It's good for the media and candidates to remember that no one takes office the next day at 8 a.m., " said Nicole Winger, spokeswoman for the California secretary of state. "We want people to vote. The timing of a vote should not matter. It's the point of participating."
Winger turned in her vote-by-mail ballot on Election Day.
"There was a local measure I was on the fence about, and that brought me up to the last day before the election, " she said.
You might also like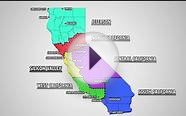 Signature Gathering Begins For 6-Way Split of California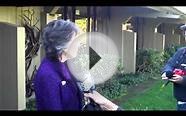 Carly Fiorina speaks after delivering her ballot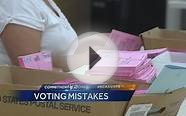 Avoid these common voting mistakes when mailing in ballot
Apple iPhone 5/5S Case AbsentaeBallet Why I Hate Voting And Why Iu002639m Going To Do It Anyway The Full Wrap iPhone Case


Wireless (Zhihanslive)




Give your iPhone 5/5S a new style protect your iPhone with very beautiful wrap.
It s very slim light case can protect your iPhone from scrach and dust.
Perfect fit and easy installation.
Precise cutouts gives you total access to all functionality and buttons.
Images printed on cases are high resolution and do not peel or fade!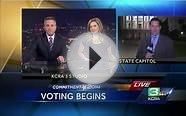 Voter information for California primary in the mail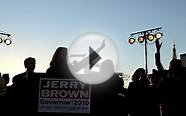 California Secretary of State Deborah Bowen mail in ...