Register for absentee ballot California

(photo: Pacdog)
One person, one vote; that's the fundamental principle of our democracy. Every vote counts. That is, unless you vote-by-mail. New research shows that absentee ballots cast by mail are twice as likely to go uncounted than those cast in person. More absentee ballots went uncounted in California than any other state in the last mid-term election.
In the years since the hanging chad-plagued 2000 presidental election, California has spent millions to replace outdated voting equipment with more secure and reliable machines in an attempt to minimize lost votes. During this same period, vote-by-mail balloting in California has surged. In fact, 51 percent of all ballots cast in last November's election were absentee.
Tens of thousands of Californians are being disenfranchised by the vote-by-mail sytem. "In the last election, one percent of vote-by-mail ballots weren't counted – that's 68, 000, " said California Voter Foundation President Kim Alexander. "I went into my county elections office two days after the election and asked to see the vote-by-mail ballots that weren't being counted." There were more than 3, 000 rejected vote-by-mail ballots in Sacramento County alone, an error rate of 1 percent. "It's just astonishing, " said Alexander. "There were post office trays and trays of them."
While vote-by-mail ballots are disqualified for a variety of reasons, on average nearly half of all rejections are attributed to late arrival. Under current law, vote-by-mail ballots must be received by 8:00 pm on Election Day to be counted in California.
But procrastinators aren't the only voters being disenfranchised. Recent U.S. Post Office closures have delayed processing and delivery of absentee ballots, resulting in ballots cast even days in advance arriving late.
"Our domestic and military voters overseas who cast timely ballots should not be disenfranchised because of increasingly slow mail service, " said Senator Lou Correa (D-Santa Ana), who authored legislation to address this problem.
Senate Bill 29 would allow vote-by-mail ballots postmarked by Election Day and received within three days after the polls closed to be counted. More than 10 other states have adopted a similar vote-by-mail deadline.
You might also like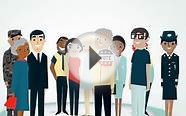 How to Request Your Absentee Ballot from Overseas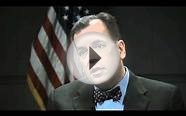 Military Voter Registration and Absentee Ballot Request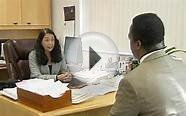 Absentee Ballot Requests Down; New Voters Register
Teen Guide to a Modern Day Murder Mystery - Great Holiday Party, Club Activity, Team Building Activity or Birthday Party!


Home (Lula Belle Lane Productions/Anytime Drama)




Great birthday party, school event, club event or team building activity for teens!
30 fun character descriptions and prop ideas provided.
Easily eliminate characters for smaller get togethers or add new characters of your own for larger parties.
Includes sample invitations, awards, ballots and full instructions so you can pull off a great murder mystery event!
Anna's Studio Hand Painted Yellow/Blue Tree Landscape 3 Piece Abstract Oil Paintings On Canvas Wall Art Ready To Hang for Wall Decorations Home Decor Paintings For Living Room.


Home (Anna's Studio)




Size:12x24Inchx2pcs,24x24Inchx1pcs(30x60cmx2pcs,60x60cmx1pcs)
High quality Hand-painted oil paintings on canvas. A great gift idea for your relatives and friends
Gallery wrapped and stretched with wooden frame on the back. Ready to hang.
Actual painting may be slightly different from the product image due to the different brand of monitors.
Please be noticed that the size of each painting is clearly shown in the features, measure your area before purchase so that you can have an appropriate conception...

Girl Era Womens Faceted Rhinestone Metal Tassels Charms Festoon Torsade Bib Necklace(orange)


Jewelry (SR)




SR Jewelry store for more latest jewelry sets in various styles(Note from seller SR s Trade).
This unique and vintage style make you more beautiful.
It s a perfect accessory to your outfit or as an appropriate gift used in wedding and engagement party or other occasions.
Lobster claw clasp, easy to wear. Perfect set for bridesmaids, prom or any special occasion
SR s Trade provides the frontier fashion trends with some of the lowest prices in the entire industry, committed to uplift the spirit and style of every woman on...
Popular Q&A
How do you register for an absentee ballot? | Yahoo Answers
Ir depends what state you're in. But, you have plenty of time to do that before the 2014 election. Unlikely your state is going to register you 3 weeks before THIS election.