Montana Voter information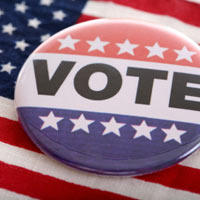 Register to Vote in Montana
Montana voters can register:
Your county election office will verify your registration and send you a confirmation notice. The notice will include your precinct and polling location.
By Mail
For voter registration by mail:
Include ONE of the following for identification: MT driver's license or ID number. Last 4 digits of your Social Security number. A copy of an ID with your photograph and name. A copy of a document that shows your name and address, such as a current: Bank statement. Utility bill. Paycheck stub. Mail the application to your county elections office. Office addresses are provided on the form.
In Person
You can register to vote in person by completing a Montana Voter Registration Application at (or delivering it to):
Military and Out-of-State MT Voters
Montana residents who are out of state on military assignment (or as a military dependent), living overseas, or currently outside of the state but maintaining MT residence can still register to vote.
Out-of-State Residents
If you are currently outside of the state (for example, to attend college), you can register to vote by mail. See "Register to Vote in Montana" above.
If you'll be outside of the state during the election, consider voting absentee. The Montana SOS provides detailed information about how to vote absentee
College Students
If you are from Montana and going to college in a different Montana county, you can register to vote in EITHER:
The county where you live permanently. The county where you attend school.
If you are a student in Montana from outside of the state, you can register to vote in EITHER:
Montana, if you choose to become a resident and reside in the state for 30 days or more. Your home state.
NOTE: You cannot register to vote in multiple locations.
Military personnel and overseas residents can register using either:
The Federal Post Card Application (FCPA). The Electronic Absentee System (EAS).
You might also like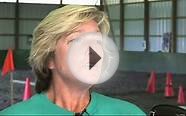 Beekman Therapeutic Riding Center - Lansing, Michigan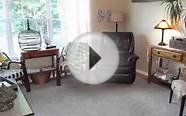 Home For Sale: 46765 Center Hancock, Michigan 49930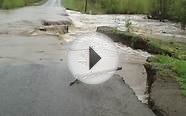 University of Michigan Climate Center
Information Center, Sault Ste Marie, Michigan Original Vintage Postcard


Entertainment Memorabilia (The L. L. Cook Company)




Categories: US State & Town Views,Michigan,Marie
Type: Chrome
Size: 3.5 x 5.5 (9 x 14 cm)
Publisher: The L. L. Cook Company
NCAA Michigan Wolverines Man Cave Flag with 4 Grommets, 3 x 5-Feet


Sports (BSI PRODUCTS, INC.)




100-Percent heavy duty polyester construction
4 heavy duty metal grommets for hanging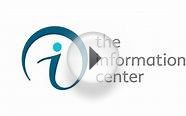 The Information Center - 2013 Gala Video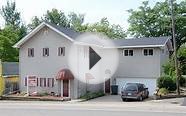 12401 Chicago Road - Somerset Center, Michigan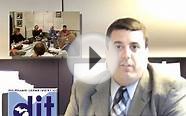 Michigan Department of Information Technology - Service ...
New Product Innovation (NPI) and Product Lifecycle Management (PLM) Challenges and Solutions with AISIN Automotive Body Components, Engine, Transmission, Sensor, Automotive Navigation, Telematic Information Systems, and Other Part and System Designs


DVD (cimwareukandusa.com, Ridgewood, NJ, USA)



Visit the Atomic Information Center Monroe, Michigan Original Vintage Postcard


Entertainment Memorabilia (CardCow.com)




Categories: US State & Town Views,Michigan,Monroe
Type: Real Photo
Size: 3.5 x 5.5 (9 x 14 cm)

Visualization Technology in Medical Education.(Michigan State University's College of Osteopathic Medicine, Kobiljak Resource Center )(Company ... Journal (Technological Horizons In Education)


Book (T.H.E. Journal, LLC)