National Voter Registration form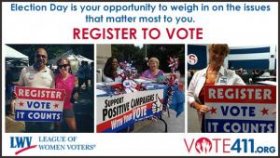 Happy National Voter Registration Day!
Today is an important day for all of us to help voters get ready to head to the polls to weigh in on the issues that matter most to them. 2015 may not be a presidential election year, but there are thousands of important offices at stake across the country on November 3 – not to mention the upcoming presidential primaries in early 2016.
Help us get new voters ready to weigh in! Here are three simple steps YOU can take to help celebrate National Voter Registration Day:
Help us make sure no one is left out! Send our eCard to people you know who may need to register to vote or update their registration. Make sure to include anyone you know who recently turned 18, became a citizen, moved or changed their name.
Share a photo of your voter registration card, an "I'm registered" sign or a voter registration application on your social media channels with a link to our online voter registration tool. Be sure to include the #celebrateNVRD hashtag. Your actions on social media can influence your friends to take action, so encourage your networks to get registered!
Mentor a friend who is new to the elections process. Help show new voters the ropes by sharing our online elections resource, VOTE411.org with them. VOTE411 can help voters learn about upcoming elections, including important deadlines and information regarding in-person and absentee voting in every state. Then commit to going to the polls with them on Election Day.
And don't forget, if you have moved or changed your name since the last time you registered to vote, you will likely need to update your voter registration information. Check your current registration status.
This year, the League of Women Voters is once again on track to be the largest on-the-ground participant with more than 260 local Leagues holding registration activities today. League volunteers will be out in force finding new voters at bike races, supermarkets, gyms and new citizen ceremonies. With each voter we register, the League is helping to get as many people participating as possible.
Voter registration is the key to ensuring that all Americans can engage in our political process. That is why the League is committed to National Voter Registration Day, and it is why League volunteers will be out in force today and right up until every state's registration deadlines passes, this year and every year.
Election Day 2015 is coming! Now is the time to remind the people in your life to visit VOTE411.org to register to vote, make sure that their voter registration record is up-to-date and learn about important voting rules and deadlines in their state.
You might also like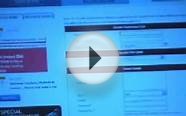 Re seller Registration form In allindiacoachings.com , How ...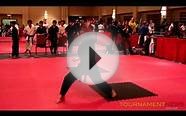 Dallas Liu Creative Forms at Diamond Nationals 2013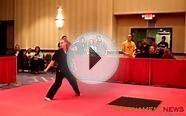 Sammy Smith Musical Forms at Diamond Nationals 2013
NATIONAL Brand Visitor's Register Book, Black, 8.5 x 9.875" 64 Sheets (57802)


Office Product




Spiral binding with flexible cover
2 part, white/yellow
Lamy
Sewn binding with hard black cover, 64 sheets
Ribbon bookmark
Space to record date, name, company/address, person to see, arrival/departure times
Recycled paper with a minimum of 30% post-consumer content
NATIONAL Hardcover Visitor Register Book, 128 Pages, Burgundy Cover, 8.5 x 9.875" (57803)


Office Product




Twin-wire binding
Flexible blue linen cover
Lamy
2 part, white/yellow
Carbonless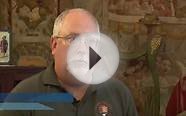 National Register Guide Episode 5: Basics of the ...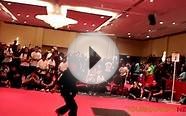 Dallas Liu Musical Forms at Diamond Nationals 2013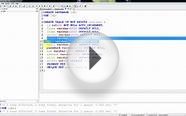 2. Creating Registration Form - JSP Servlet Project For ...