New Voter Registration form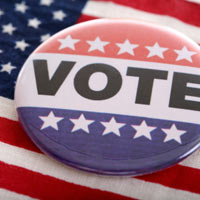 Register to Vote in Indiana
You can register to vote online, in person, or by mail.
Online
To register online, visit the state's Online Voter Registration page. Be prepared to:
Verify your voter eligibility.
Provide information such as your IN driver's license or state identification card number.
Verify all information you've entered and confirm the application.
In Person or By Mail
To register in person or by mail:
Once received, your county's voter registration office will review your registration application and determine whether you're eligible. If you are, you'll receive your voter registration acknowledgement card by mail.
Want to check your voter registration or polling location? You can do so online or by phone at (866) IN-1-VOTE.
ID Requirements for Voting in IN
Once you receive your voter registration acknowledgement card and head to the polls, you must present photo identification to vote.
In addition to your photo, your form of ID must:
Show your name as it is listed in the voter registry.
For example, it won't work if you registered to vote as "Joe Smith" and your ID reads "Joseph R. Smith."
Be current (not expired) OR expired AFTER the date of the last General Election.
Be issued by the federal or Indiana state government.
Military & Out-of-State Voter Registration
Indiana makes it easy for military, overseas, and out-of-state residents (such as college students) to register to vote.
Military and Overseas Voters
If you are a military member or dependent stationed out of the state, or you're an IN resident currently overseas, you can use the Federal Post Card Application (form 76). This form serves as a temporary registration as well as a request for an absentee ballot.
You can complete the FPCA:
NOTE: Indiana provides a detailed Military and Overseas Voters' Guide to help with completing registration and absentee application forms.
Late Registration for Military Members
Generally, residents must register no later than 29 days before the election. This means mail-in registrations must be postmarked 29 days before the election (see below).
However, military members and their dependents can register as late as 10 days before the election; some members can even register by 12 p.m. on the day of election. (Call your county voter registration office to find out if you're eligible.)
Out-of-State IN Residents
If you're currently out-of-state (for example, to attend college), you can register to vote in Indiana by mail. See "Register to Vote in IN" above to learn how.
IN Voter Registration Deadlines
Unless you're a member of the military or a military member dependent (see above), you must register to vote no later than 29 days before the Primary or General Election.
If you're registering by mail, your application must be postmarked 29 days before the election date.
This applies to registered voters applying to change their names, addresses, or precincts, too (see below).
You might also like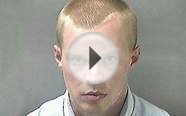 GOP worker accused of dumping voter registration forms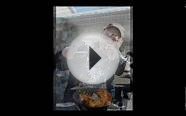 New Yorkers Burn Gun Registration Forms Repeal the NY Safe ...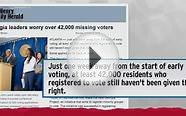 40,000 voter registration forms gone missing
Sangu 100% Hand Painted Wood Framed 3-piece Hot Sale Plum Flower Oil Paintings Gift Canvas Wall Art Paintings For Living Room.


Home (Eve's Temptation)




Size: 20x20Inchx3 (50CMx50CMx3).
Subject:Plum Blossom;
Materials/Milieu: Thick Canvas, high quality oil or Acrylic colors. The depth is 2/3Inch (1.7CM).
100% hand painted. Actual painting may be slightly different from the product image.
Gallery wrapped and stretched with wooden frame on the back. Ready to hang. Edges are painted. A perfect wall decoration for living room and bed room.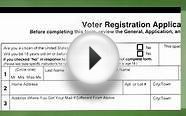 Filling Out A Voter Registration Form
Voter registration forms sent to pets, non-eligible voters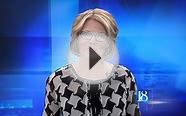 New state voter registration forms
Popular Q&A
Can you print out a new york city voter registration form online?
Yes, if you go to the New York State Board of Elections Voting Page, you can download and print a voter registration form.