Massachusetts voting results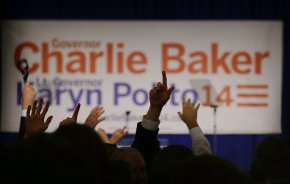 UPDATE:After the race continued without an official decision into the wee hours of the morning, Democrat Martha Coakley called Republican Charlie Baker at 8:15 a.m. Wednesday to concede the race and congratulate him on his win, according to numerous reports. Coakley will address her supporters at 11 a.m. from her campaign headquarters.
EARLIER: It's been a race so tight that, at times, just 100 votes separated the two leading gubernatorial candidates vying for a spot on Beacon Hill. Just after 1:15 a.m. on Wednesday, Baker took the stage at his campaign headquarters in the Seaport District and thanked an electrified crowd for sticking around, well after the polling booths closed and Coakley refused to concede the race as votes continued to trickle in from around the state.
Baker said he spoke with Coakley, who asked that they wait until morning before calling the election, something he agreed to and said was "just fine."
"In politics and elections, every vote counts, and I'm perfectly fine with giving her until the morning to see the results come in, " Baker said to a packed room at the Seaport Hotel, quieting "boos" from the crowd. "That's the way it works, folks, and that's the way it should work."
Baker thanked supporters continuously, and reiterated more than once that "every vote counts."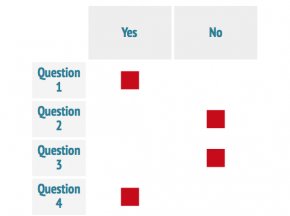 "It's been a long, long ride. And it's been bumpy at times. But we always knew that our vision to make this state great, improve our economy, close that achievement gap in education, bring the kind of fiscal discipline and balance to Beacon Hill and bipartisanship that so many people responded to over the course of this campaign was the right way to go, " he said. "Tonight the voters said, 'Yes.'"
The day's results were seemingly unpredictable, and by 12:15 a.m., nearing what some had hoped was the end of the night, Baker held a slight lead over Coakley, with 969, 110 votes, or 48.1 percent of the total reported from 94 precincts.
Trailing behind with 945, 815 votes—a 1-percent margin—Coakley's camp sent supporters gathered at her campaign rally home, telling attendees that they would not throw in the towel until all of the statewide votes had been accounted for.
"This is an incredibly close race, " said Steve Kerrigan, Coakley's running-mate for Lt. Governor, warning backers at the campaign rally that it was going to be a "long morning."
It was an often tense evening that undoubtedly had constituents glued to their screens as the results started to come in starting at 8 p.m. Tuesday. For most of the night, the tally teeter-tottered, showing a slight edge for Baker at times before quickly volleying back in favor of Coakley. "I went through some of the same ups and downs some of you went through, " Baker said.
You might also like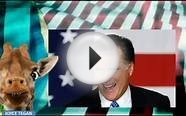 **Latest Election/Voting Results**: OBAMA WINS! State-by ...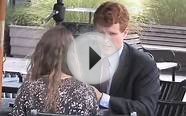 2012 Election Results Needham, Massachusetts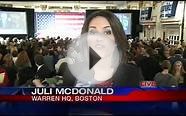 Polls closed, candidates, voters can only wait for results now
Cool Cars - Vote It! Cool or Not?


Mobile Application (ILOapps)




COOL CARS - watch and vote for and share cool cars. It is your vote that counts!
The application shows you pictures of cool cars, such as sports, luxury and tuning cars shared by people worldwide. See a picture of Ferrari, Lamborghini, Bugatti...
Features:
✔ New picture upload system
✔ New automated picture voting system
✔ Easy-to-use
✔ Suitable for any device
✔ Compatible with all Android versions from v1.6 onwards
✔ Free!
This application uses internet connection to download car pictures, voting data and all other car information. Initial download may take some time but successor...