Michigan ballots
Michigan cities have already approved two local ballot proposals legalizing the personal use and possession of marijuana for all adults in 2014, more than a dozen more cities have received enough signatures to place the issue before their voters, and almost all communities are playing fair with the rules. Almost all.
"Some of these have fallen by the wayside due to technical problems, human frailty, " and legal issues.
The cities of Oak Park and Hazel Park offered the choice to legalize cannabis to their citizens during the August primary election, and both communities said YES. The remaining cities that qualify for the ballot will give their voters the option during the November general election.
According to Beck, these are the cities where ballot proposals to eliminate marijuana prohibition will be voted on in November:
Saginaw
Frankfort
Pleasant Ridge
Harrison
Clare
Mt. Pleasant
Berkley
Huntington woods
Port Huron
Lapeer
Onaway
These cities, "to the best of our knowledge and belief have all been certified for the ballot. They will all be voted on by the people in those cities in November, " Beck announced.
"There are question marks… East Lansing, Montrose, Utica, Keego Harbor and Grosse Pointe Park were also target cities."
Grosse Pointe Park's campaign submitted valid signatures but experienced a technical issue with the language of the petitions. "We're gonna be there next year, " Beck assured listeners.
"Utica appears to be out, " Beck said, citing an incorrect citation in the legal references used on the petition's face, referring to the "typographical error" as a "fatal flaw." Although a legal challenge has been proposed to answer the small city's claim of error, Beck concedes that it is "highly unlikely" that voters will be given this option in 2014.
In Keego Harbor, not enough signatures were submitted to qualify for the 2014 ballot but petitioners promise to complete the process in 2015.
You might also like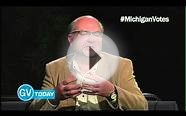 Michigan Ballot Proposal #2 - GV Today Special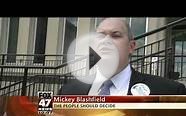 Number of Michigan Ballot Proposals Grows by Three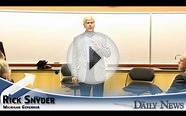 Mich. Gov. Rick Snyder on 2012 Michigan ballot proposals
PAC Man: A Memoir: A Personal Political History of the Campaign Finance, Redistricting, Ballot Question, Recall and Judicial Election Battles in Michigan 1977-2014
Book (CreateSpace Independent Publishing Platform)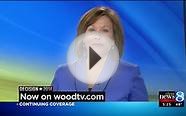 Michigan voters to cast ballots on wolf hunt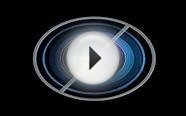 Michigan Casinos Initiative Blocked From November Ballot ...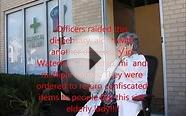 The 2012 Michigan Ballot Initiative to End Marijuana ...
Feng Mens lace up leather Board shoes EU47 Blue


Shoes




Please confirm the size chart,CM is foot length.Size is the standard sports shoes size. US7=25CM,US8=25.5CM,US8.5=26CM,US9.5=26.5CM,US10=27CM.US11=27.5CM,US12=28CM,US13=28.5CM
Colors for select:Black,Camel,Grey,Green,Blue
The shoes are using genuine cowhide,Soles are very soft and can be bend,curl.
This product is wearing comfortable to go walk,running and so on.light weight and soft.
Made in china.High quality, 15 days 100% return guarantee.

CHARLES WOODSON AUTOGRAPHED GREEN BAY PACKERS JERSEY AAA


Collectibles




Authentication tamper proof serial numbered hologram sticker and a matching hologram Certificate of Authenticity (COA)
Guaranteed authentic
Autographed Charles Woodson Authentic Style Custom Green Bay Pakcers Jersey
Charles added 21 for his jersey number
All Letters and Numbers are stitched on this XL jersey
Popular Q&A
What is proposal one on the michigan november ballot.
What is proposal one on the michigan november ballot