Election Day 2014 projections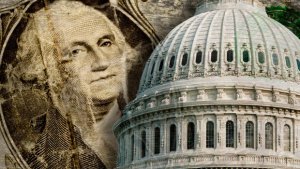 When the dust settles after November's midterm elections, candidates, parties, and outside groups will have spent almost $4 billion on the election, making 2014 by far the most expensive midterm campaign ever, according to the Center for Responsive Politics (CRP).
Republicans and conservative-leaning groups are expected to narrowly outpace their counterparts on the left, spending a projected $1.92 billion to the Democrats' and progressives' $1.76 billion. Combined with over $300 million in administrative costs on both sides, the final tally should be just under $4 billion.
The 2010 midterm election, for comparison's sake, cost approximately $3.6 billion.
This year, candidates and party committees will still make up the largest share of political spending, sinking about $2.7 billion into the election, according to CRP.
But in another sign of the dramatically increased influence of outside groups, almost $900 million in 2014 election spending will come from super PACs, tax-exempt 527 groups, and 501(c) nonprofit outfits. That projection, CRP noted, approaches the $1.3 billion spent by outside groups in 2012, when a presidential race drove up expenditures.
While Democrats and progressive groups are expected to hold an edge in disclosed outside spending, that advantage should flip when so-called "dark money" is factored in. Under federal law, outside groups do not have to report money spent on certain kinds of ads as long as they aired more than two months before a general election or 30 days before a primary election. And conservative groups have far outpaced progressive groups in that type of spending: An estimated $100 million in spending has gone unreported, and, according to CRP, "that money leans distinctly to the right."
The one area in which Democrats should have a clear advantage is spending by the House and Senate party committees, the Democratic Congressional Campaign Committee and the Democratic Senatorial Campaign Committee. Those groups are expected to spend $427 million by Election Day, while their Republican counterparts are expected to only spend $330 million.
You might also like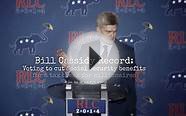 2014 midterm election turnout lowest in 70 years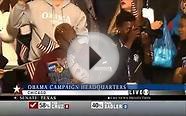 ELECTION NIGHT 2012: NEWS PROJECTIONS OF OBAMA WIN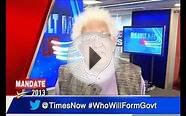 Result Day :Lord Meghnad Desai - Delhi may face Re-Election?
Early pickup of ballots in optical scanner voting system counties : hearing of the Assembly Committee on Elections and Reapportionment, November 15, 1978, San Diego, California.
Book (California State Assembly : may be purchased from Assembly Publications Office)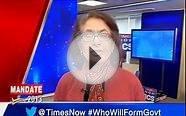 Result Day : Arati Jerath - The Hero of this Election "Aam ...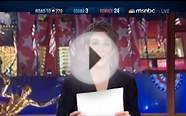 Presidential Election 2012 Highlights - Projected State Wins
Popular Q&A
How do you think that The GOP House only working 15 days in Nov. and Dec. will affect the 2014 election? | Yahoo Answers
I think it will have little impact on the 2014 elections. The GOP House is already pretty well-known as a bunch of do-nothing obstructionists who only pass the most partisan of legislation.
what are some traditions on election day? i need to know for a project? | Yahoo Answers
I didn't know there were any traditions other than making sure one gets out to vote. I'm interested to see the answers you get.