Florida General Election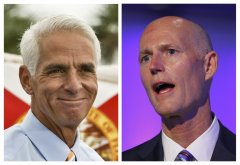 This post has been updated
Florida Gov. Rick Scott (R) and former governor Charlie Crist (D) easily won their primary elections Tuesday, advancing to a general election showdown that is expected to be one of the nastiest and most expensive campaigns in recent history.
Faced with only nominal competitors, both were declared victorious not long after the polls closed Tuesday evening. Crist had no trouble getting past Nan Rich, a former state senator. Scott breezed by Puerto Rican Chamber of Commerce of Florida founder Elizabeth Cuevas-Neunder and pharmacist Yinka Adeshina.
With exactly 10 weeks to go until the election, Scott and Crist officially kicked off a bitter confrontation that has effectively been underway for months. Republicans have been trying to cast Crist, a former Republican and independent, as a shape-shifting opportunist. Democrats have portrayed Scott as an extremist and ineffective leader. Scott's campaign spending could top $100 million.
Former Florida governor Charlie Crist won the Democratic gubernatorial primary on Tuesday, setting him up for a November run against incumbent Republican Gov. Rick Scott. (YouTube/Charlie Crist)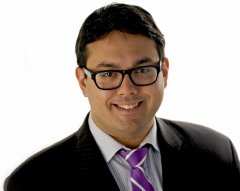 Florida was one of four states where voters went to the polls Tuesday. In Arizona, they pared down the field in the first open governor's race in 12 years. In Oklahoma and Vermont, lower-profile contests were being settled.
Arizona Treasurer Doug Ducey won the Republican nomination to succeed outgoing Gov. Jan Brewer (R). He defeated former Mesa mayor Scott Smith. former GoDaddy executive Christine Jones and three other candidates. He will be favored to defeat Democrat Fred DuVal, who was unopposed in the primary.
Ducey, a former Cold Stone Creamery chief executive, was backed by numerous national tea party leaders including Sarah Palin and Sens. Ted Cruz (R-Tex.) and Mike Lee (R-Utah). Smith, a more moderate Republican, had Brewer's backing. The governor campaigned hard for him in the closing stage of this race.
A handful of primaries in U.S. House districts in Arizona were also under close watch by national political strategists.
In the 1st district, where Democratic Rep. Ann Kirkpatrick is vulnerable, state House Speaker Andy Tobin, the choice of the GOP establishment, was running slightly ahead of rancher Gary Kiehne and state Rep. Adam Kwasman, with about a quarter of the vote tallied. Most strategists considered Kwasman and Kiehne less electable choices.
You might also like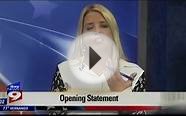 Florida Attorney General Debate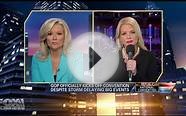 Florida AG on the Election, Republican Convention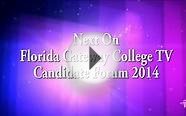 Candidate Forum - Oct 2014 (General Election)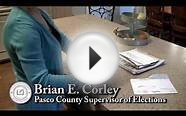 Vote By Mail - 2014 General Election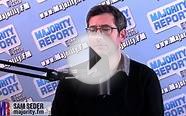 The Why of the 2014 Florida Election Disaster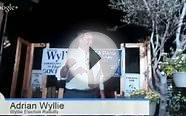 Florida Libertarians celebrate the 2014 general election
The Book of the Ancient Accepted Scottish Rite of Free-Masonry in the Valley of Cleveland, Ohio: Containing a History of the Rite in Cleveland, Its Origin and Present Condition, The Past and Present Officers, Members Living and Deceased, By-Laws, Election Dates, etc


Book (Repressed Publishing)