Latest Electoral polls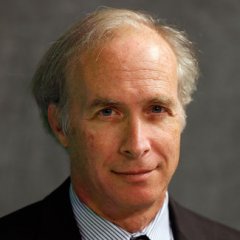 Republican presidential candidate Wisconsin Gov. Scott Walker speaks in front of a portrait of Abraham Lincoln at the RedState Gathering on Saturday in Atlanta. Walker is no longer leading in Iowa according to the latest polls.
After leading the GOP presidential field in Iowa for months, Gov. Scott Walker is no longer on top in the latest polling.
But the numbers also come with some caveats.
One is that most of these polls are better measures of opinion among Iowa Republicans in general than among the small core of active party members who will actually participate in the Iowa caucuses next February.
For example, the CNN/ORC survey started with a statewide sample of 2, 014 Iowa adults and identified more than a quarter of them – 544 – as likely GOP caucus-goers. But in 2012, it was a far smaller slice of the Iowa electorate — only about 5% of all eligible voters – that participated in the Republican caucuses.
It's also hard to know from these polls how candidates like Trump and Walker are actually trending since last week's debate, because it's the first time that either CNN/ORC or Suffolk/USA Today has polled in Iowa this year. There is no baseline for comparison within those two polls.
Still, taken together, the new polling suggests Walker's status as the GOP frontrunner in Iowa is much more in doubt than it was a month or two ago.
Walker led the GOP field in almost all the Iowa polling from February through July.
But in three polls done since the Cleveland debate, he stands second, second and third, with Trump leading each time.
Asked in the Suffolk GOP poll in Iowa which candidate impressed them the most in the prime time Fox News debate, 23% said Marco Rubio, 22% said Carson, 11% said Ted Cruz, 11% said Trump, 8% said John Kasich, 6% said Mike Huckabee and only 5% said Walker.
"They seem to suggest he's fallen a little bit, " pollster Charles Franklin of the Marquette Law School said of Walker's standing in the latest Iowa surveys.
But Franklin underscored that these Iowa polls reflect broad opinion in the party more than likely caucus-goers because "caucus turnout is so very small" it's hard to capture in polls.
"It is telling us where opinion in the party more broadly stands right now, " said Franklin. "That actually is important ... as long as we don't pretend that is a sharp estimate of what will actually happen."
Asked in Wisconsin Tuesday about the Suffolk poll, Walker told reporters that "like a race, you're going to see ebbs and flows ... it's all over the place. You got name ID, you got other factors out there ... We would expect it would go up and down."
You might also like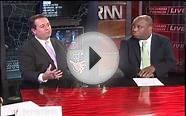 America Votes: Latest Election News & Polls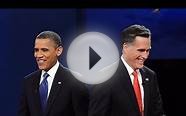 Do Latest Election Polls Mean ANYTHING?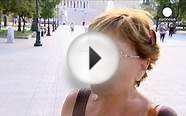 Latest opinion polls suggest Greek election will be ...
2010 November Elections Watch - Browser Homepage - All Kindle models -One click: Check polls, issues, analysts plus Amazon help right in your Kindle's Browser
eBooks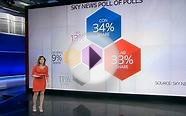 Latest Election Polls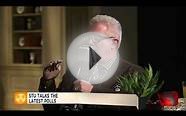 GBR: Latest Election Polls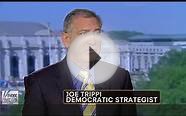 Latest changes in electoral poll numbers
Popular Q&A
How many electoral votes did virginia have the latest time they voted
Virginia had 13 electoral votes in the 2008 Presidential election.