Colorado electoral votes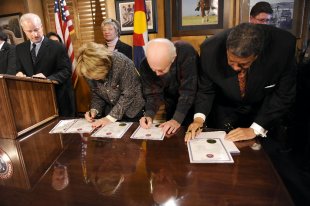 (Can you name the other Democratic winners? And which candidate took every county?)
MSNBC's Chuck Todd brought up Colorado's first electoral vote, the controversial election of Rutherford B. Hayes, when Todd was in town last week for the presidential debate at the University of Denver debate.
Here's a look back on how Colorado voted in presidential elections:
Colorado entered statehood in 1876 as the ultimate swing state in one of the most contentious presidential elections in U.S. history.
It took 132 years, but this year Colorado has regained its battleground status in what is shaping up as another historic presidential election.
In the intervening years, presidential politics have exposed the state's political quirks and trends.
Democrats have won the state just five times since 1920.
Boulder County, considered the state's center of liberal thought, voted for Republican Ronald Reagan not once, but twice.
And only one time since 1920 have all 63 counties voted for the same presidential candidate – the nondescript Warren G. Harding.
Costilla County, not Denver or Boulder, is the traditional Democratic stronghold, while Elbert County has gone Republican more often than conservative bastion El Paso County.
In preparation for the upcoming showdown between Republican John McCain and Democrat Barack Obama, the Rocky Mountain News took a look at the presidential elections in Colorado since statehood, including county-by-county results since 1920.
It shows a history of independence, bouts of unpredictability and a warning not to take Colorado voters for granted.
High stakes deal
The state made a big splash in presidential politics its first time out in 1876.
"It changed the course of history, you might say, " said state historian Bill Convery.
Republican Ulysses Grant was president and Republicans controlled Congress in 1876 when Colorado leaders approached them about statehood, Convery said. Everyone predicted a close presidential race between Republican Rutherford B. Hayes and Democrat Samuel Tilden.
"The Republican Congress thought Colorado would nearly always be a Republican state, " Noel said.
Just to be sure, the Republican-controlled state legislature declared there was not enough time to hold a popular election for president so soon after statehood and awarded the three electoral votes to Hayes.
Hayes won the election by one electoral vote even though he was beaten in the popular vote by Tilden, 51 percent to 48 percent.
You might also like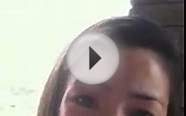 Colorado Electoral Fraud and Impersonating a State ...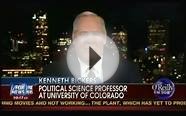 UPDATED University of Colorado electoral model. 330 Romney ...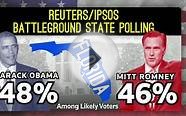 Obama ahead in swing states, Electoral College votes - The ...
How are you going to vote?: the platforms of the Republican and Democratic parties ; including the electoral and popular vote for 1912 and 1916, and a ... of the origin and history of each party
Book (University of California Libraries)