Number of electoral votes to win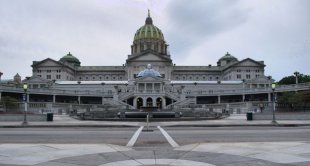 The Pennsylvania state capitol building. (Flickr/Paul Vasiliades)
Republican National Committee chairman Reince Priebus has been blunt about his determination to rig the Electoral College. So it should come as no surprise that, even after his partisan minions were "named and shamed" into distancing themselves from an initial strategy for gaming presidential politics, key Republicans have returned with another plan to make it possible for a GOP loser to "win" the 2016 presidential race.
The proportional proposal—which Pennsylvania state Senate Majority Leader Dominic Pileggi, a top Republican closely allied with Governor Tom Corbett, says he will introduce in short order—sounds on the surface like a somewhat fairer approach. But, if implemented, it would put the "fix" in just as surely as the previous plan.
It is the goal of rigging the rules to benefit future Republican presidential nominess that has always mattered most to Priebus and his allies.
The RNC chair and those aligned with him have never evidenced any great concern regarding specifics. They're concerned with gaining an illicit advantage for Republican presidential candidates who Priebus has essentially admitted are unlikely to win a fair fight under the existing rules.
In the arcane language of the permanent political insider, Priebus says: "states that have been consistently blue that are controlled red ought to be looking at" ways to alter rules for distributing electoral votes. Translation: In states where Democrats regularly win presidential races, Republicans should use their transitory control of governorships and state legislative chambers to grab as many electoral votes as they can.
You might also like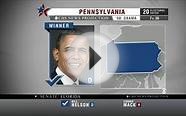 CBS News projection: Obama to win Pennsylvania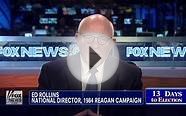 What states do Obama, Romney need to win?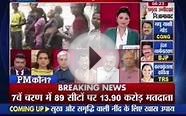 Rita Bahuguna Joshi will win with maximum number of votes