Arizona General Election Guide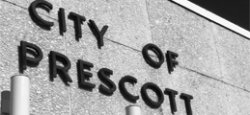 Dan Fraijo
I'm a sixth generation Arizonan, born in Superior, Arizona and raised in Phoenix. I have been married to my wife, Ana Maria for 27 years, have three grown children and act as legal guardian to my niece. Of course, I can't forget my two trusty canines, Mia and Quigley.
My educational background: I hold an A.A. in Fire Science from Phoenix College and a B.S. in Organizational Behavior from the University of San Francisco. I also completed training at Harvard University's Senior Executive Program in State and Local Government.
During my thirty-nine year career in public safety, I worked my way up the ranks — from firefighter to Fire Chief/Chief of Staff in Boise, ID, Santa Barbara County, CA, Vancouver, WA, San Francisco, CA, and Prescott. I have worked for five different local government structures.
My hobbies include playing classical guitar, collecting art, and listening to music. I share my passion for music by refurbishing and donating musical instruments to local schools or disadvantaged children. I also serve on the United Way Board, volunteer with the Phippen Museum, Prescott Pops, Prescott Frontier Days and Yavapai Music Mentor Program.
My professional life has centered on public service and leadership within municipal and county governmental organizations. I'm running for mayor because I am confident that my experience will translate, in a meaningful way, as a voting member of the city council and towards fulfilling the mayor's specific functions as stated in the City Charter.
Leadership, vision, and implementation are my most developed skills. As mayor, my goal is to use those qualities to communicate with stakeholders, my fellow council members, and city staff to shape a government that is sized to fit its functions and to ensure that those functions are run efficiently; devoted to the health, safety, and economic stability for Prescott's citizens.
While serving as Prescott's Fire Chief, it became clear to me that the City had room for improvement in the areas of workplace culture and communication. I want to inspire a leadership and governance model that encourages positive, respectful communication, innovation, and support, all of which will translate into Prescott's citizens receiving high quality, customer service and delivery of essential services. With our general fund being challenged by liabilities and high priority needs, I will utilize my leadership experience to guide Prescott through what could be challenging times.
You might also like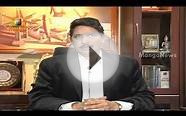 2014 General Elections Schedule - EC Bhanwarlal Press Meet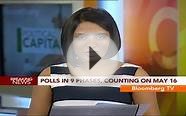 Political Capital- 2014 General Election In 9 Phases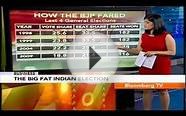 In Business- 2014 Election: 4 Big Polling Dates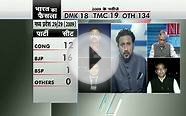 Dates of Election 2014 Debate Bharat Ka Faisla with Vinod ...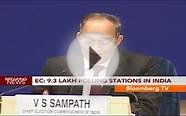 Political Capital- 2014 General Elections From April 7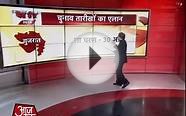 Lok Sabha elections 2014 Dates announced by Election ...
The Book of the Ancient Accepted Scottish Rite of Free-Masonry in the Valley of Cleveland, Ohio: Containing a History of the Rite in Cleveland, Its Origin and Present Condition, The Past and Present Officers, Members Living and Deceased, By-Laws, Election Dates, etc


Book (Repressed Publishing)