Online Voter
TALLAHASSEE — Citing "some hesitation, " Gov. Rick Scott signed a bill Friday that requires Florida to have an online voter registration system by 2017.
The decision was a pleasant surprise to legislators and county election supervisors because Scott's chief elections official, Secretary of State Ken Detzner, had run an aggressive one-man campaign to kill the proposal.
In a signing letter, Scott expressed concern about "the timing of required deliverables" that coincide with ongoing efforts to upgrade the state voter database.
"This system has been experiencing maintenance issues, which election supervisors have rightly cited as a challenge to their duties, " Scott wrote.
Scott also raised the issue of cybersecurity, saying that added technology results in more challenges and vulnerabilities.
"Cyberattacks are on the front pages almost every day, and fraud and identification theft issues arise whenever a new avenue for information transmittal is created, " Scott wrote. "While these challenges exist, I am confident that the Department (of State) and the Department of Highway Safety and Motor Vehicles will act carefully and prudently in developing needed protection for citizen information."
The bill (SB 228), sponsored by Sen. Jeff Clemens, D-Lake Worth, is the most significant legislation sponsored by a Democrat in the 2015 session to clear Scott's desk.
Detzner must report to the Legislature by Jan. 1 on progress toward implementing the system, which must be in place by October 2017. The Legislature included $1.8 million in the bill to pay for the costs of implementation in an effort to overcome opposition by Scott.
Scott's decision eased the concerns of legislators, election supervisors and voting rights advocates, who feared he would veto the bill because of Detzner's opposition.
"It is a great day for Floridians & I applaud @FLGovScott for his decision to sign this good bill!" Pasco County Supervisor of Elections Brian Corley said on Twitter.
"He did the right thing for Florida voters, " said Deirdre Macnab, president of the League of Women Voters of Florida.
Pinellas County Supervisor of Elections Deborah Clark said Detzner was wrong to fight against a proposal that had universal support among supervisors. "When you use specious arguments to oppose something that would benefit the people you work for, you lose all credibility, " she said.
Clark suggested that Detzner immediately choose several election supervisors to work with his office on implementing the new system.
Across the country, 21 states have implemented online voter registration with five others, including Florida, taking steps to do so.
You might also like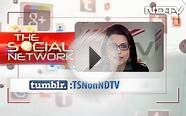 Google survey 2014: wooing the online voter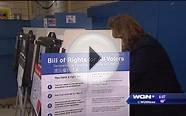 Gov. Quinn to sign online voter registration law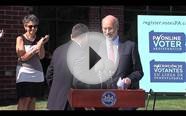 Gov. Wolf and Sec. Cortés Announce Online Voter ...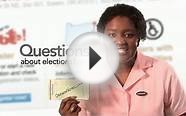 Oregonvotes.org - Online Voter Registration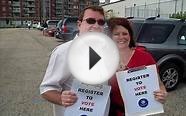 Online Voter Registration Wisconsin Sept 2009
Voter Online Name Address Change