When are the primaries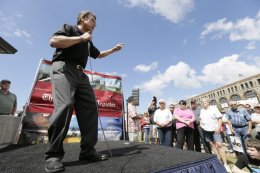 The Democratic National Committee over the weekend set its preliminary 2016 presidential primary calender, with the four traditional carve-out states - Iowa, New Hampshire, South Carolina and Nevada - holding contests in February and everybody else after that.
The calendar mimics what we've seen from Republicans, who have basically agreed on the same order of succession. Here's how that looks:
Feb. 1 - Iowa caucuses
Feb. 9 - New Hampshire primary
Feb. 20 - Nevada caucuses
Feb. 27 - South Carolina primary
From there, all other states would be permitted to hold contests between March 1 and June, with party conventions being held in the early or mid-summer.
Seems reasonable, right? Well, the problem is that there isn't much hope the calendar will stay this way. And all it takes is for one state to be the spoilsport and force a re-casting of the entire calendar. (Translation: New Year's in Des Moines.)
In recent years, a handful of the other 46 states have bucked the committees and moved their primary dates to compete with or preempt the early states, wanting the limelight (and campaign spending) that comes along with being one of the primaries that actually, you know, matters. And it's pretty easy for a state like Florida to just crash the party and set its date for late January, as it has done the last two presidential elections.
About the only thing stopping it or others from doing so are the penalties, which generally entail decreasing the number of delegates they get to the national party conventions, among other, lesser things. Those penalties have been ratcheted up in recent years, with the Republican National Committee trying out even-harsher penalties this time around. As I wrote in January:
Penalties for states moving in February or January will be more serious than in the past. While the committee previously stripped them of half their delegates, they will now lose more than that, in most cases. States with at least 30 delegates would be left with just 12 representatives at the convention, while states with less than 30 delegates would have nine.
The reason the rules have been tightened? Because they didn't work. Even faced with losing half their delegates, Florida, Arizona and Michigan all moved their contests ahead of March 1, pushing the earliest states to move from February to January.
You might also like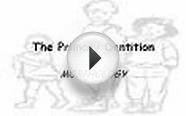 The Primary Dentition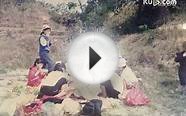 primary school
First Little Readers Parent Pack: Guided Reading Level A: 25 Irresistible Books That Are Just the Right Level for Beginning Readers


Book (Scholastic Teaching Resources (Teaching)




First Little Readers Parent Pack
Guided Reading Level A
Category: Learn To Read Readers
Learning Materials
Childrens Books