Illinois State Senate Elections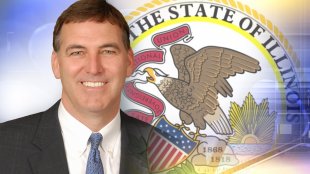 Illinois State Senator John Sullivan announced Thursday he will not seek re-election for the 47th district in the 2016 election.
Sullivan said Friday the decision to not run again was tough, but the timing was right.
"When I first ran in 2002, I didn't say 'I'll run for 5 years or 10 years or 25 years, '" Sullivan said. "I just felt like I would do it as long as I could be elected and serve and enjoy the work, which I still do."
"But I don't want to get to the point where it's not fun anymore and step down now while I feel good about everything, " Sullivan added.
When discussing his tenure as senator, Sullivan said one important focus was making sure farmers had a say in Springfield.
"Certainly agriculture is near and dear to my heart, " Sullivan said. "As the only farmer in the Illinois Senate, I've always looked out for their interest and made sure they had a voice at the table."
Despite the announcement, Sullivan said he's still focused on his current job.
"I still have a year and a half left and still have a lot of work to do, " Sullivan said. "We certainly have our budget challenges we're working on right now, so we still have our plate full."
Sullivan said he made the announcement now so people considering running for the seat can do their homework on the district before making a decision.
You might also like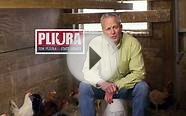 Tom Pliura for State Senate // Chicken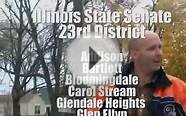 Illinois State Senate Hopeful - Tom Cullerton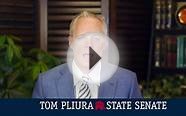 Tom Pliura for State Senate // Downstate Illinois
Senator from Illinois: Proceedings Before a Committee of the United States Senate Composed of Senators Dillingham (Chairman), Gamble, Jones, Kenyon, ... of the Senate of June 7, 1911, to Investig
Book (Ulan Press)
Election of William Lorimer. Letter from the Secretary of the Senate of the State of Illinois ... Copy of the Report by the Special Investigating Committee of the Illinois Senate, Douglas W. Helm, Chairman


Book (Washington: GPO,)