Calif Election results propositions
Democrats suffered a staggering defeat nationally in the 2014 midterm elections, but in California, the party once again swept the state's top offices.
"I'm going to do my utmost to live up to the promise of California that brought my great-grandfather … here to Sacramento in 1852, " he said.
Democrats also won in the secretary of state, treasurer, controller and insurance commissioner races.
Fresno Mayor Ashley Swearingen, the GOP candidate for controller who had once been thought the party's lone hope for statewide office, garnered 47.2 percent of the vote to Board of Equalization member and Democrat Betty Yee's 52.8 percent.
The secretary of state race proved, perhaps surprisingly, closer than any other race for statewide office. Former Los Angeles councilman and current state Sen. Alex Padilla, a Democrat, earned 52.5 percent of the vote to defeat the GOP's Pete Peterson, who is the executive director of a civil engagement institute at Pepperdine University. Peterson earned 47.5 percent of the vote.
A GOP candidate hasn't been elected to a statewide office in California since 2006.
In the nonpartisan race for superintendent of public instruction, reformer Marshall Tuck, who ran charter schools in Los Angeles, came up short against incumbent Tom Torlakson, a former state legislator and teacher. The contest was expected to be close and was watched by educators nationally, but Torlakson dispatched Tuck with a gap of more than 4 percentage points.
In other statewide contests, voters had the opportunity to cast their ballot on a slate of propositions.
You might also like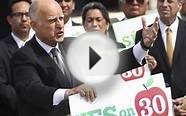 High stakes for Calif. Prop 30 Election Day decision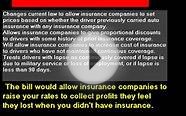 2012 California proposition prop 30 31 32 33 34 35 36 37 ...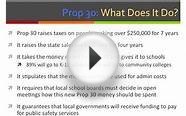 Proposition 30: Taxes To Fund Education (California ...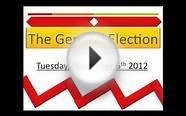 Election 2012 Introduction (California General Election 2012)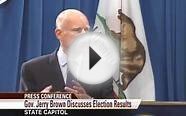 Governor Jerry Brown Discusses Prop 30 Election Results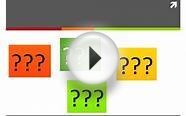 California General Election 2012 Results
Popular Q&A
What is the best summary of the major 2010 California propositions, their election results, and the ramifications of the results?
KQED (the Bay Area's NPR and PBS stations) maintains a good summary of the major 2010 California propositions. Unfortunately, they have not updated it with a summary of the results: