Early voting results 2014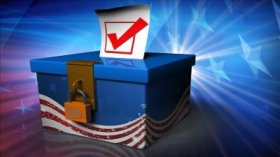 Local Races
Lowndes County
Lowndes County Board of Education, District 1 - Mike Davis
Lowndes County Board of Education, District 2 - Eric Johnson
Seminole County
Commissioner, District 2 - Hugh "Dee" Broome III & Sheila Williams (Runoff will take place July 22, 2014)
State Races
GA Governor (R) - Nathan Deal
GA Secretary of State (D) - Doreen Carter
GA PSC - District 4 (R) - Lauren Bubba McDonald
GA Insurance Commissioner (D) - Elizabeth Johnson
GA School Superintendent (R) - Michael Buck & Richard Woods (Runoff will take place July 22, 2014)
GA School Superintendent (D) - Valarie Wilson & Alisha Morgan (Runoff will take place July 22, 2014)
US Senate, Georgia (R) - David Perdue & Jack Kingston (Runoff will take place July 22, 2014)
US Senate, Georgia (D) - Michelle Nunn
US House, GA District 1 (R) - Buddy Carter & Robert Johnson (Runoff will take place July 22, 2014)
US House, GA District 1 (D) - Amy Tavio & Brian Reese (Runoff will take place July 22, 2014)
US House, GA District 2 (R) - Gregory Duke
GA Senate, District 8 (R) - Ellis Black & John Page (Runoff will take place July 22, 2014)
GA Senate, District 13 (R) - Greg Kirk & Bryce Johnson (Runoff will take place July 22, 2014)
GA House, District 152 (R) - Ed Rynders
GA House, District 153 (D) - Carol Fullerton & Darrel Ealum (Runoff will take place July 22, 2014)
GA House, District 173 (R) - Darlene Taylor
GA House, District 174 (R) - John Corbett
We've got continuing coverage on the Georgia Primary Elections.
The Lowndes County Board of Elections office has closed for the night with no official winners being called.
Deb Cox, the Supervisor of Elections, says they are still waiting for provisional and military ballots before they can call any of the races, which will be Friday, May 23, 2014, at 3pm.
But as of late, a couple of races to keep an eye on are the District 8 State Senate and US Representative seats. Ellis Black is leading the race for the State Senate seat with 44%. John Page has 32%, and Richard Raines has 24%.
Closer to home, Jody Hall and Scott Orenstein are neck and neck in the Lowndes County Commission District 2 race: Hall has 46% and Orenstein has 54%.
District 5 is still up in the air with Clay Griner carrying 42%, Norman Bennett with 33%, and Gretchen Quarterman holds 26%.
Over in Seminole County, there will be a runoff for the District 2 County Commission seat. Hugh Broome, III will face off against Sheila Williams in the runoff on July 22, 2014.
For any of these candidates to take the seat, they will have to receive 50% of the vote plus one vote. If they don't, it will go into a runoff.
Cox says less than 17% of active registered voters in Lowndes County voted in this election. She says it was a very low turnout, even for a midterm primary election.
You might also like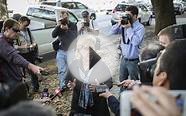 Early Voting Data Looks Troublesome For Mary Landrieu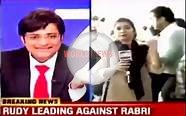 Narendra Modi Wins Election With A Landslide, Early Results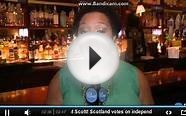 [HOT NEWS] VIDEO Early results show Scotland poised to ...
Early pickup of ballots in optical scanner voting system counties : hearing of the Assembly Committee on Elections and Reapportionment, November 15, 1978, San Diego, California.
Book (California State Assembly : may be purchased from Assembly Publications Office)
Popular Q&A
When do the early voting results get released?
Results will be given throughout the night as they are available. Official results will not be available until all polls close.
When are the results of early voting going to be officially released? | Yahoo Answers
Early votes will be counted on November 4 with the other votes. Absentee ballots are usually not counted unless they could change the outcome. Example, if the vote is 19000 to 20000 and there's only 500 absentee ballots they don't bother, but if there's 2000 absentee ballots they open them and add to the totals.