Electoral polling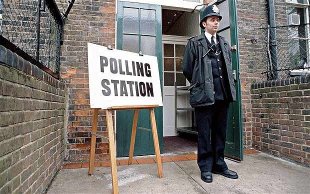 2. Where to vote
You must vote at the polling station that you have been assigned to, although you can hand deliver a postal vote to any polling station in the constituency.
Polling stations are usually set up in schools, libraries and churches.
Polling stations are usually found in local schools or halls
You should, by now, have received a polling card through the post which has your name, polling number and the location of your polling station printed on it.
If you have lost your polling card, you will need to ask your local authority's election office who will be able to tell you where your polling station is.
To find the contact details of your local office.
3. How to vote
On election day, go to your local polling station. If you need assistance getting to the polling station, contact your electoral registration office to find out if they can help. You can also ask to have a companion with you when you vote, or staff in the polling station may be able to help you.
Tell the staff inside the polling station your name and address so they can check that you are on the electoral register. You can show them your poll card, but you do not need it to vote.
The staff at the polling station will give you a ballot paper listing the parties and candidates you can vote for. You may be given more than one ballot paper if there is more than one election on the same day. If you have a visual impairment, you can ask for a special voting device that allows you to vote on your own in secret.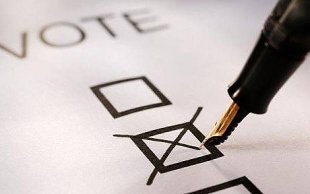 Read your ballot paper carefully before you cast your vote
Take your ballot paper into a polling booth so that no one can see how you vote. Read the ballot paper carefully, it will tell you how to cast your vote. Do not write anything else on the paper or your vote may not be counted.
Finally, when you have marked your vote, fold the ballot paper in half and put it in the ballot box. Do not let anyone see your vote. If you are not clear on what to do, ask the staff at the polling station to help you.
4. Do I need my polling card to vote?
If you are on the electoral register, you will receive a poll card before the election telling you where and when to vote.
The poll card is for your information only – you do not need to take it to the polling station in order to vote.
5. What if I can't get to a polling station?
You can apply to vote by emergency proxy up until 5pm on polling day for medical reasons or if your occupation, service or employment means that you cannot go to the polling station in person.
This is only if you only became aware of that fact after 5pm, six working days before polling day.
You might also like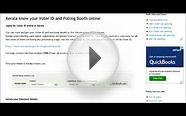 Kerala Voterlist and Voter electoral details and polling booth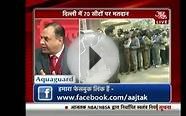 Delhi polls: Kejriwal alleges slowing down of electoral ...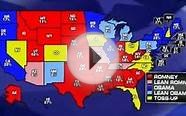 Rove, Trippi On New Electoral Map And Polling Methods
Brecknockshire county map. Boroughs polling places electoral REFORM ACT 1832


Home (Shipping by airmail from UK: items normally reach US addresses within a few days but can take longer)




Title: Brecknockshire
Condition: Good; suitable for framing. Offsetting - text and/or images from the facing page have left an impression on the print. Please check the scan for any blemishes...
Size: 24.5 x 24.5cm, 9.5 x 9.5 inches (Medium); Please note that this is a folding map.
Type & Age: Year printed 1832. Antique lithographic map with original outline hand colour
Verso: There is nothing printed on the reverse side, which is plain
Popular style iPhone 6 plus cover case MarrickvilieCouncll Boundary Map And Polling Places Nsw Electoral Commission for LXR case


Wireless (LXR case)




Access to all the controls and features; Perfect cutouts for speakers, camera and other ports
Powerful protection from scratches, collision and abrasion.
A personalized LXR case would brighten your mood and bring back great memories
Laser Printing Technology. 100% Satisfaction
Fast delivery and no hassle return
Chief Electoral Officer Banwar Lal talks about Polling ...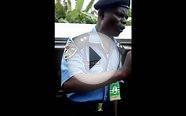 PDP hijacked all Electoral Materials in every Polling Unit ...
Samsung Galaxy S3 case MarrickvilieCouncll Boundary Map And Polling Places Nsw Electoral Commission


Wireless (Karenring)




Printed the image on the clean cover
Compatible with Samsung Galaxy S3
Strong and durable case with high quality picture printing technology
Light weight but durable with great protection!
Easy access to all phone functions

Rutland county map. Divisions polling places. Electoral. REFORM ACT. DAWSON 1832


Home (Shipping by airmail from UK: items normally reach US addresses within a few days but can take longer)




Title: Rutland
Condition: Good; suitable for framing. Please check the scan for any blemishes prior to making your purchase.
Size: 25.0 x 26.5cm, 9.75 x 10.25 inches (Large); Please note that this is a folding map.
Type & Age: Year printed 1832. Antique lithographic map with original outline hand colour
Verso: There is nothing printed on the reverse side, which is plain